You're always most welcome to contact us but you might be able to find an answer to your question quicker (especially outside our business hours) if you check our FAQs page.
Phone:
Within Australia (08) 8365 6544 (Australian Central Standard Time ACST except Daylight Saving Time ACDST first Sunday in October to first Sunday in April).
From overseas +61 8 8365 6544 (+0930 UTC/GMT).
During business hours if we're busy on another call or away from the phone for a moment please leave a message on the answering machine and we'll get straight back to you.


Contact Form:
Bank details for EFT:
Bank: National Australia Bank (NAB)
Branch: Shop D, 137-141 The Parade, Norwood, South Australia 5067, Australia
S.W.I.F.T. Code: NATAAU3305A
BSB: 085375
Account No: 132263232
Account Name: Graphity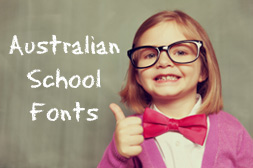 Business Details and Mailing Address:
Kevin G Brown trading as Graphity!
180 Marian Road, Glynde, South Australia 5070, Australia
what3words: life.yard.smiles
Usual Business Hours: 7 days, 10am - 7pm

A.B.N. 23260697910
D.U.N.S.® Number 743862206
Australian School Fonts®, Australasian School Fonts™, Graphitype® and Tight Text™ are trademarks of Kevin Graeme Brown trading under Australian Registered Business Names "Graphity", "Graphitype" (GT) and "Australian School Fonts".

Graphity! is a registered Microsoft® TrueType Font Vendor with the official global Vendor ID: GT (= Graphitype = Graphity Type).


buy.nsw Supplier: AUSTRALIAN SCHOOL FONTS
EdConnect (NSW Education Dept) Vendor: GRAPHITY! 100409287
HealthShare (NSW Health Dept) Vendor: BROWN, KEVIN - Glynde - 560492 (Oracle)
Sydney Catholic Schools Supplier: KEVIN BROWN /AUSTRALIAN SCHOOL FONTS